frequently asked questions
What does it mean to have an individual lease?
Verge Las Cruces offers individual leases per person instead of per apartment. This means if your roommate fails to pay their rent, you won't be held responsible.
What is included in MY PAYMENT?
Verge Las Cruces installment includes all your furniture and appliances, utilities like water, sewer, and trash pick-up, internet, pest services, and electricity usage up to $25 per room.
Do you have a roommate matching SYSTEM?
Yes, we offer a roommate matching system. When you fill out your lease agreement, you'll also fill out a resident profile card which includes a questionnaire about your lifestyle and preferences. If you need to be matched with a roomie, we'll use this information to find you roommates with similar interests. We take roommate matching very seriously and spend a lot of time making sure that we find just the right fit.
When is my payment installment due?
You have three installment payment options to pay the entire amount due under the lease: one installment, two installments, or twelve installments. If you choose to pay a single installment for the entire amount, that single installment is due August 1. If you choose to pay in two semester installments, those installments are due August 1 and January 1. If you choose to pay in twelve installments, the first installment is due on August 1 and the remaining eleven installments are due on the 1st of the next eleven months. Please note, these are all installment payment options and not monthly rent.
How do I pay my installment?
We accept payment via check, money order, or online payments through our resident portal, which can be found on this website.
Do you allow pets?
Yes, pets are allowed at Verge Las Cruces.
What if I don't have a guarantor?
No guarantor is no problem, because we offer Leap as an option. Leap is a quick and easy process that fills in for a guarantor or co-signer. The application is free online and takes around 5 minutes to complete, and you'll even get a conditional decision within 30 minutes during normal business hours. Contact our office for more information.
Does my lease provide coverage for my belongings?
Our insurance will not cover your personal belongings. For this reason, we suggest getting renter's insurance, which will cover your personal belongings if something happens.
What if I need maintenance in my bedroom or apartment?
For apartment maintenance, give us a call, stop by the office, or submit a service request through our online resident portal. If it is a maintenance emergency, please notify the front office immediately.
What if I need to break my lease or don't return for the spring semester?
Your lease at Verge Las Cruces is binding and cannot be broken. If you can't live here after signing your lease, you'll need to re-let. Please call the leasing office for information on re-letting.
WHAT FURNITURE IS PROVIDED?
Our fully furnished apartments come with a full-size bed and mattress, a desk and chair, a dresser, and a nightstand. The furniture in the living area varies depending on the size of the apartment but can include a couch, chair, coffee table, dining set, and end table. The kitchen comes fully equipped with energy-efficient appliances, a refrigerator with ice maker, dishwasher, microwave, oven and stove, a table and chairs, and a washer and dryer.
How do I receive my mail and packages?
Your mail will be delivered to your apartment's mailbox located on our property.
What do I need to bring to my new apartment?
We suggest you bring bedding for a full-size bed, toiletries, dishes and cookware, and decorations to make your new apartment feel like home.
Are leases for families with children available?
Yes. This policy is for family occupants with one or more children under the age of 18 who are domiciled with (i) at least one parent, legal guardian, or another adult with legal custody of the children, or (ii) the designee of a parent, guardian, or other adult with legal custody, with written permission of such parent or other adult.
For family households with children, all household members 18 or older must (A) complete an application, and (B) sign the lease as a resident. For family households with children under 18, at least two people will be permitted to occupy a single bedroom. If a family household with children under the age of 18 requires additional occupancy per bedroom, additional occupants may be allowed on a case-by-case basis, depending on factors including but not limited to the size of the bedroom(s) and unit, age of the children, configuration of the unit, physical limitations of the property, and local occupancy codes.
If a child reaches 18 years of age during the term of the lease, the lease will be allowed to complete its term, but the renewal will only be offered in compliance with the occupancy policy as stated for those aged 18 and above. Children under 24 months of age at the time of lease signing will not be counted under the occupancy policy for purposes of maximum occupancy, but they will be counted for subsequent leases if they reach the age of 24 months during the term of the lease. The landlord reserves the right to lease any empty bedroom(s) in a unit.
Families should contact the office directly regarding the application for family households, as this process varies from individual leasing and the required forms are not all available electronically.
WHAT KINDS OF EVEnTS DO YOU HOST?
We host resident events ranging from pizza parties to karaoke nights and from resume-building classes to gaming tournaments. These often include free food as well as tons of opportunities to meet new people.
everything your student needs
Verge Las Cruces is designed to support student productivity through amenities like a fully equipped computer lab and included internet in their home. Students can get social and stay healthy through shared spaces like a 24-hour fitness center, game room, and resort-style pool. The Verge meets every need your student may have, so they can succeed in a fun, social atmosphere.
Individual Leases
Individual leasing means peace of mind for you. Your financial responsibility is your student's space only—unlike many apartments or rental houses with joint leases. That means if a roommate transfers or moves out for any reason, you don't have to worry about covering their portion.
On-site Professional Staff
Our on-site maintenance staff responds to maintenance issues quickly and professionally. Verge Las Cruces also offers 24-hour emergency maintenance so your student's comfort is never affected by a maintenance issue
Affordable Floor Plans
Verge Las Cruces has two spacious floor plan options so you can find the perfect one to match your student's needs. Each two-bedroom and three-bedroom apartment includes private suites, walk-in closets, a full kitchen, and in-home laundry.
Fully-furnished Apartments
Verge Las Cruces is a fully furnished community. Each room comes furnished with a full-size bed and mattress, a desk and chair, a dresser, and a nightstand. The furniture in the living area varies depending on the size of the apartment, and the kitchen comes fully equipped with a microwave, a refrigerator with an icemaker, a dishwasher, and a range.
Roommate Matching
If your student doesn't have a roommate, we can find them one! Each roommate will fill out a Roommate Matching form so we know what they're looking for. During the summer, we spend weeks looking at these preferences and matching them up with the best person available.
Resident Events
At Verge Las Cruces, your student will create life-long relationships and connections that will make them even more successful after graduation. Our staff plans monthly resident events to help keep students involved. These range from pizza parties to karaoke nights and from resume-building classes to gaming tournaments. We also keep our residents connected to events going on at New Mexico State University as well as events happening around town so they never miss a thing.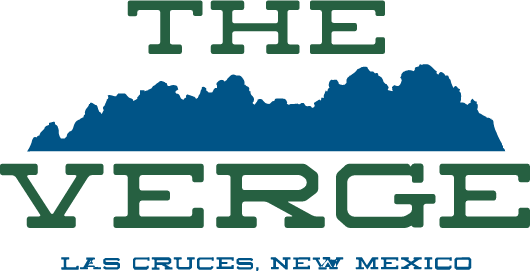 Contact Us
X Close
Privacy Policy
This website uses Google Analytics, a web analytics service provided by Google, Inc. ("Google"). Google Analytics uses Cookies. The information generated by the Cookie about your use of the website (including your IP address) will be transmitted to and stored by Google on servers in the United States. Google will use this information for the purpose of evaluating your use of the website, compiling reports on website activity for website operators and providing other services relating to website activity and internet usage. Google may use the data collected to contextualize and personalize the ads of its own advertising network. Google may also transfer this information to third parties where required to do so by law, or where such third parties process the information on Google's behalf. Google will not associate your IP address with any other data held by Google. You may refuse the use of cookies by selecting the appropriate settings on your browser, however please note that if you do this you may not be able to use the full functionality of this website. By using this website, you consent to the processing of data about you by Google in the manner and for the purposes set out above. FIND GOOGLE'S PRIVACY POLICY HERE.